We aim to create an inclusive workplace to attract and retain the most talented people from all backgrounds and cultures.
At GSK, diversity and a culture of inclusion fuel our mission to help people do more, feel better, live longer and we aim to have it at the heart of everything we do. One of our core values is respect; by creating an environment where everyone's voice is heard and where each person is able to achieve their full potential, we believe we will perform better as a company.
We want to be a trusted employer for you and the generations that follow you. I really care that we represent the modern world that we live, work and compete in, so every single employee can feel supported when they come to work at GSK and give the best of themselves every day.
We focus on creating an inclusive organisation where all employees feel engaged and know that their work makes an important contribution. An inclusive environment welcomes different knowledge, perspectives, experiences and working styles from across our global population. This enhances individual creativity and innovation, and also makes sense from a business perspective.
We are determined to fully unlock the potential available to us from the different knowledge, perspectives, experiences and working styles across our global population. We achieve this e.g. through special development programs for high-potential talents, senior leader sponsorship for inclusion and diversity initiatives, and positive changes championed by our employee resource groups.
GSK has a holistic set of events conducted across locations under different campaigns to help our employees seek, value and draw on the differing knowledge, perspectives, experiences and styles residing in our community.
At GSK, we're proud of the work we're doing to support our employees. This is all being done in an intentional and practical way by listening to the needs of our employees and responding with the creation of progressive policies and committing to them.
Gender diversity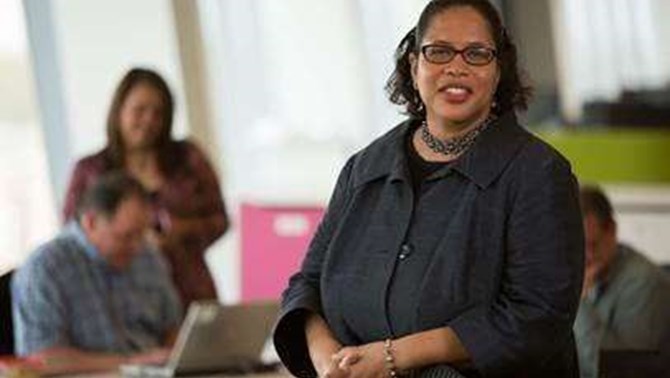 Ensuring we make a real difference and talk and advocate for gender equality at GSK:
We are focused on enabling gender diversity in management and senior roles. In 2013 we introduced targeted individual and group coaching and sponsorship for emerging talent. In 2014, we invited employees to take part in sessions to discuss hidden barriers that could hinder gender diversity. In 2018, an employee led community (Women Leadership Initiative Employee Resource Group) was set up within GSK Belgium to create a more inclusive work environment.
We do not tolerate harassment, unwelcome, unreasonable or offensive behaviour, or discrimination of any kind.
Back to top
LGBT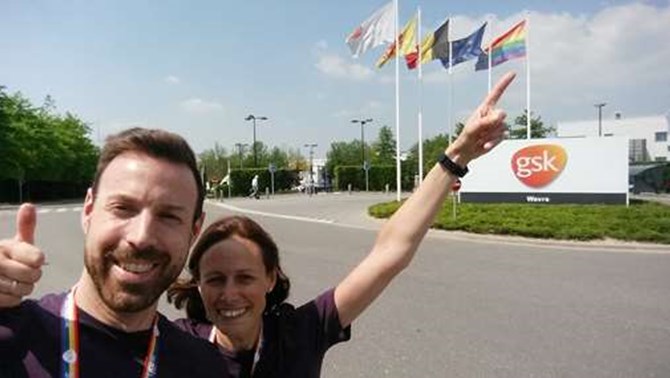 Spectrum is GSK's employee resource group supporting the LGBT (Lesbian, Gay, Bisexual, Transgender) community. Spectrum is a growing network open to all GSK employees, LGBT and allies. More than 2000 members have joined worldwide, including over 400 in Belgium in order to empower inclusive workplace culture.
We are extremely proud that our UK Chapter (who we work closely with) was named Stonewall's Employee Network Group of 2019.
Back to top
Cultural and ethnic diversity
We monitor the proportion of ethnic minorities in our workforce at a local country level against industry averages and the national population. We also engage with groups representing diverse communities.
Back to top
Disability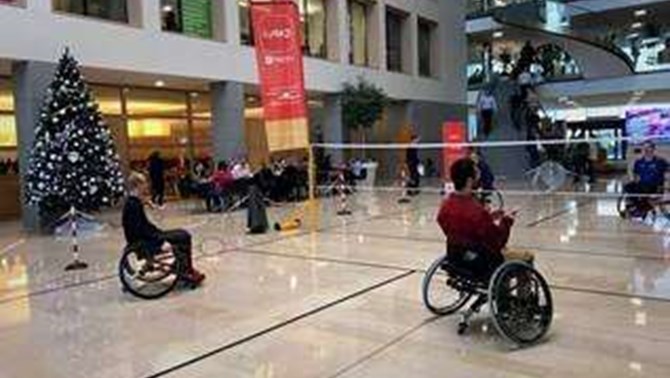 We are committed to ensure that people with disabilities have career opportunities at GSK bringing valuable talent and expertise to the business.
We have several partnerships with lead associations supporting people with disabilities including Aviq, Fédération Francophone des Sourds de Belgique, Diversicom, Vercida.
This year again GSK is taking part into the 'DuoDays' in May in collaboration with Aviq; several persons with disabilities will intern with GSK for 1 to 5 days working along side a GSK buddy. This is an opportunity for them to discover the sector, to start a new learning path or to progress in their professional career or job search.
We also make every effort to retain and support employees who become disabled while working at GSK.
In 2018, we have decided to dedicate our Belgian community partnerships budget to CAP 48. We also support a PhD thesis on how sport could help the reintegration of less valid people in the social life.
Back to top
Our annual "Global Inclusion Week" celebrates what makes us unique and strengthens our commitment. It is a chance to step away from our desks and reflect as a company on how we drive equality and support our employees in bringing their full authentic selves to work each day.
The 48 hours of inclusion and diversity at Wavre and Rixensart aimed to raise awareness and to encourage a better understanding of people affected by a disability.
As part of our Modern Employer Agenda, our #beyou campaign was launched to enable us to recognise and manage unconscious biases towards gender, age, sexual orientation, gender identity, ethnicity or religion of any kind.
GSK also designed workshops to build awareness and development of people managers across the organization and to enable employees to create a workplace free from discrimination.