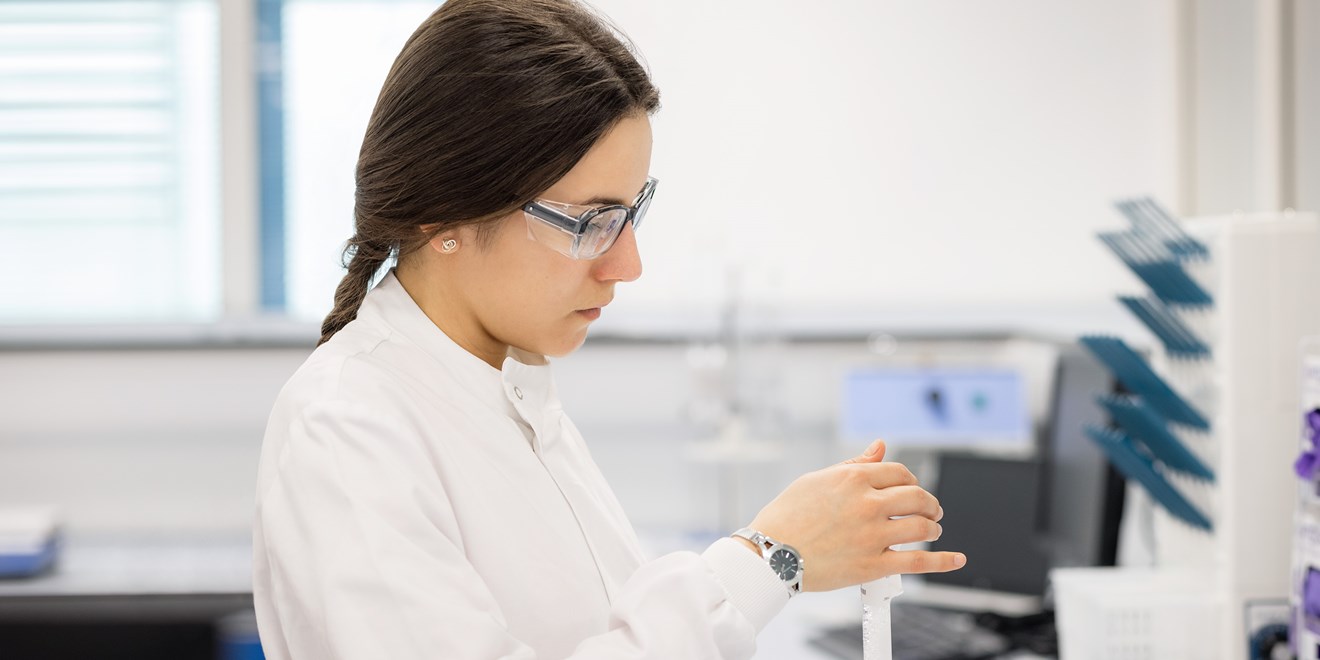 Our culture will help you deliver what matters most – better and faster.
We're committed to doing the right thing for the people who count on us.
The focus you find throughout GSK will help you take ownership of your career and build and contribute to high-performing teams. We're taking on some of the biggest healthcare challenges in the world.
Come, help us transform medicine.
Ready to take your career to the next level?
Contractor opportunities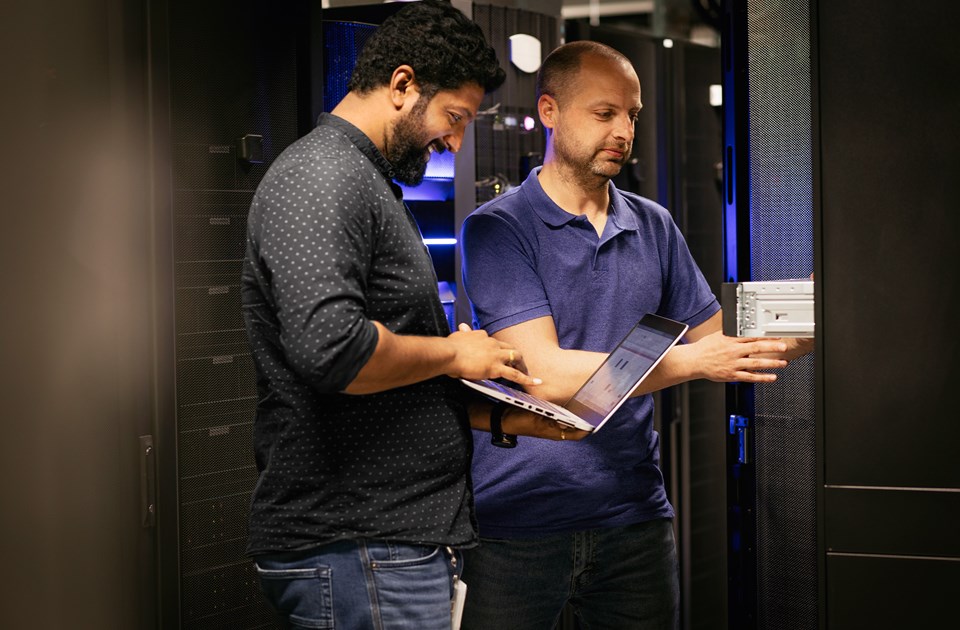 We have many opportunities for professionals interested in flexible contingent projects with GSK. Please click on the below link to register in the Belgium talent pool and access some of the most cutting-edge and exciting project opportunities.
Join us
GSK's Contractor & Agency Worker community and all associated activities are managed by our recruitment partner, TAPFIN, a ManpowerGroup Business.
Physicians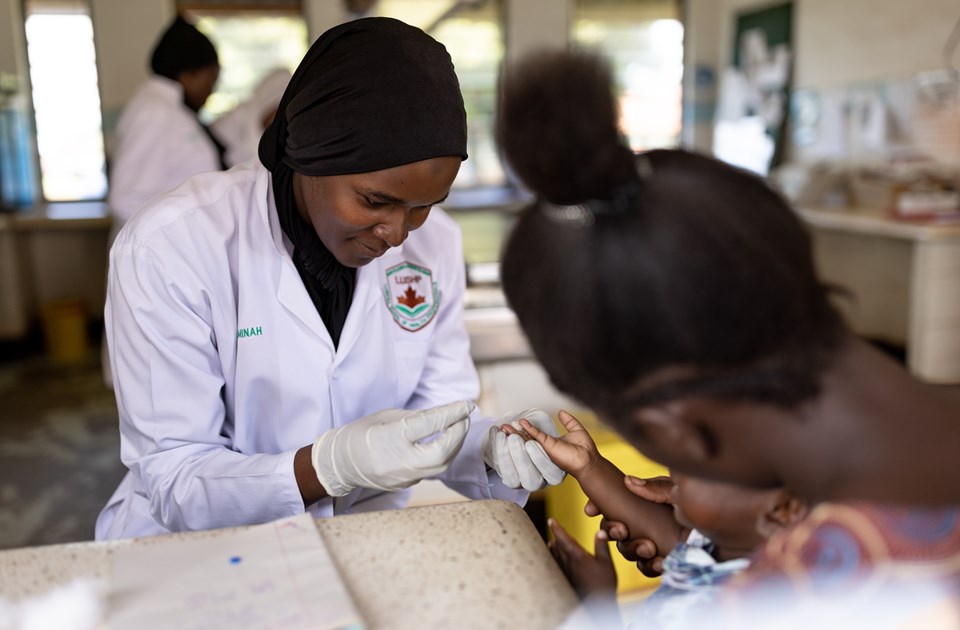 The department
In R&D, our clinician researchers help to bridge the gap between bench-side science and medicine. They bring knowledge of patients and the patient needs into the discovery and development of new treatments to address major healthcare challenges like antibiotic resistance, respiratory conditions and diseases linked to immuno-inflammation.
Our medical affairs physicians are the experts on our medicines and are a valuable part of our business. In the countries where our medicines and vaccines are marketed, these professionals help to ensure that prescribers can understand the appropriate use of our medicines.
Working as a physician at GSK
The role of physicians is essential to our organisation and its mission: to bring science, technology and talent together to get ahead of disease.
Our physicians are at the forefront of the industry-leading changes we are introducing to the way we operate. These changes will update our relationship with the scientific and medical community and ensure we are responding to the needs of patients and meeting the wider expectations of society.
Some of our physicians balance their work at GSK with continuing to see patients, and many know that they will return to full time practice one day. Many have also taken advantage of our global development and leadership programmes, including our future leadership scheme and Medical Fellowships.
Are you our future colleague?
For those physicians and medical researchers who share our goal of helping people around the world, GSK can offer a range or opportunities. Being part of our global business can mean physicians have the chance to reach even more people.
From leading experts to newly qualified doctors, we offer physicians the chance to have a number of different roles, even global assignments, across the medical spectrum and at every stage of their careers.
We rely on the expertise and insight of doctors and other healthcare professionals to understand patient needs, and help us to develop new treatments that will best address these needs.
We are introducing new ways for physicians to join GSK in R&D or in medical affairs, aimed at attracting the right people, the best people, who want to help us change the way we interact with healthcare professionals.
Manufacturing and supply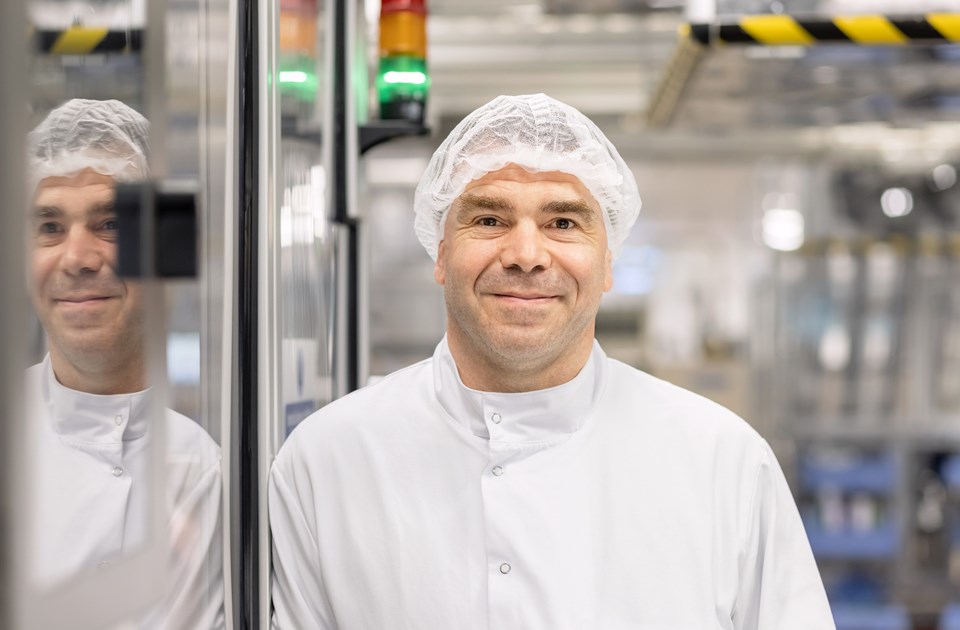 The department
Our global manufacturing and supply (GMS) teams are responsible for making and shipping the products that help people do more, feel better, live longer. We have more than 27,000 people in GMS, across 86 sites in 36 countries. Together, these people help to produce 4 billion packs of medicine, nearly 900 million doses of vaccine and more than 18 billion packs of consumer healthcare products every year.
In Belgium, more than 70% of our talented workforce is based within Global Industrial Operations - the essential business unit that manufactures and manages the entire vaccine supply process, from customer order to product dispatch on a global scale. The Vaccines Global Industrial Operations is based in Belgium but operates in a multi-national context across 13 sites around the world and working closely in tandem with colleagues from a variety of disciplines and professions.
Working in manufacturing and supply at GSK
Our Belgian Global Industrial Operations is structured in operating units that focus on various aspects of the manufacturing and supply process. These include Industrialisation (overseeing the transfer of production from R&D to a commercial level), Supply Chain Management and Technical Services.
In Global Industrial Operations, you'll contribute to manufacture, formulate, fill, pack, control, release and deliver over 863 million doses each year of some 30 different vaccines at 13 sites on four. You'll also help us create innovative manufacturing and supply chain solutions that keep us at the forefront of our industry. This means making sure that products are manufactured as efficiently as possible and meet the strictest quality standards.
Available roles and required profiles
Within our belgian Global Industrial Operations, the opportunities for a global career are extensive. We are looking for people who are keen to enhance their technical capabilities be they in engineering, chemistry or biology, or to help us put in place our end-to-end supply chain strategy. There are also terrific opportunities to build your people and business leadership and organisational skills in a challenging and complex project-driven environment.
Are you our future colleague?
Applicants should have a scientific or engineering university degree, along with some pharma or bio-pharma industry experience. We look for people who appreciate the importance of safety and quality, and strive to continuously improve our performance and practices. We work in an open and transparent environment, so you'll be someone who treats others with respect and integrity – as you will be treated yourself. You should also be able to bring commercial insight and work across functions, businesses and geographic boundaries.
Quality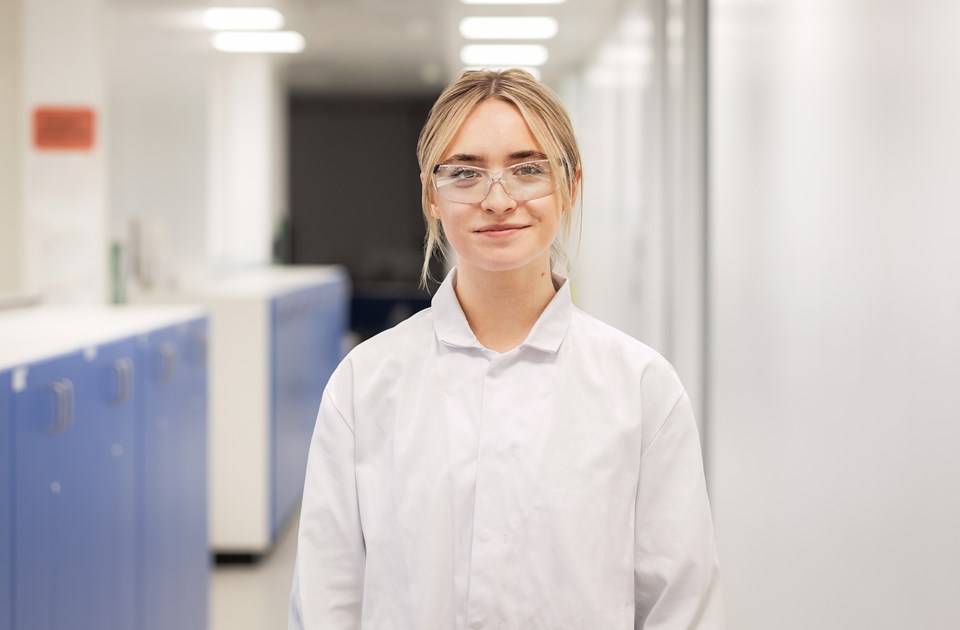 The department
The QA Belgium departments manage all product quality related activities in industrial operations in Belgium, including regulatory compliance. The scope covers any action that potentially impacts final product quality. The QA Belgium department is also responsible for the release of final products made in Belgium and abroad.
Quality for Research & Development in partnership with R&D teams promotes quality and enables them ensuring activities of Research & Development are delivered in a compliant and sustainable way, in order to guarantee patient safety, company and regulators satisfaction, as well as successful product pipeline delivery.
Working at GSK in the quality department
Global Quality Assurance is responsible for establishing and maintaining a quality system that includes all regulations designed to ensure that GSK vaccines are produced, controlled, marketed and distributed in accordance with applicable regulatory requirements.
We need people at both local market and global level. This could involve working in our centres of excellence, which develop winning commercial strategies for key therapeutic areas and categories.
Available roles and functions
Our Quality departments offer many opportunities for both graduates and experienced professionals at all levels. Typical jobs are: QA/QC supervisor, QA/QC coordinator, QA/QC specialist, QA/QC laboratory technician.
We are looking for people who are keen to enhance their leadership and technical capabilities in engineering, bio-engineering, chemistry, biology or industrial pharmacy.
Are you our future colleague?
Applicants should have a bachelor or master's degree in science or engineering according to job requirements. Experience in the pharmaceutical or biotechnology area is a strong asset. GSK will give you the opportunity to develop leadership and organisational skills as well as technical skills in a challenging and complex project-driven environment.
So we need passionate people who can think analytically, act with integrity and live according to our values and behaviours. You should be rigorous, details oriented and flexible. Good communication and relationship skills will also be an asset as you'll work in partnership with your colleagues in Manufacturing and Supply. At a senior level, we need people who can create a vision for positive change and inspire others.
Research and Development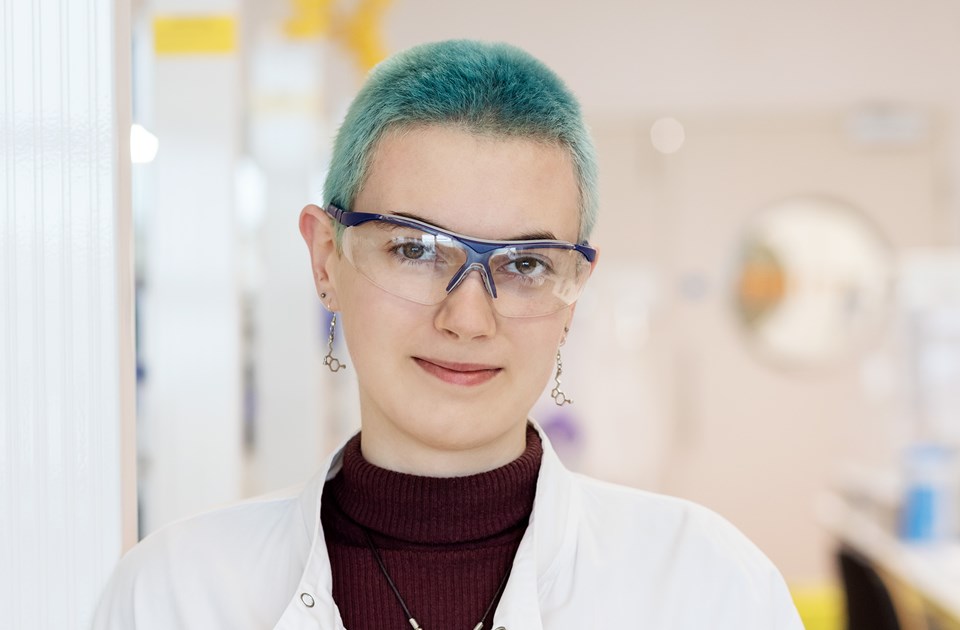 GSK Belgium's approach to research and development
Our approach to Pharmaceutical Research and Development (R&D) focuses on science related to the immune system, the use of human genetics and advanced technologies, and is driven by the multiplier effect of Science x Technology x Culture. It will help us to accelerate the pace at which we develop and deliver transformational medicines, prioritising those molecules with a higher probability of success and terminating less promising programmes. It also enables us to increase our focus on specialty medicines in areas such as oncology.
Regarding our vaccines, we balance our focus on a robust pipeline with the active life-cycle management of our existing vaccines, seeking to protect more people through expanding indications and delivering our vaccines to new geographies. Our Innovation ambition is to lead the industry by disrupting the discovery, development and manufacturing of vaccines. We will focus on accelerating vaccines in our pipeline and looking at innovative technologies so that we can unlock potential in emerging fields. Using our industry-leading science, we will accelerate the delivery of our most promising assets to serve the greatest unmet medical need. We want to change the world with our science.
Available roles and functions
Opportunities exist for R&D scientists in Vaccines. Our R&D organisation attracts scientists from most disciplines including medical or veterinary physicians, chemists, biologists, statisticians, pharmacologists and microbiologists. Some apply their scientific skills to carrying out innovative research.
This ranges from early science on fundamental and applied immunology to work on vaccine targets, delivery systems and manufacturing technologies. Others apply their scientific or medical training to early and late development clinical trials, or to clinical operations, safety, regulatory & medical affairs, epidemiology, health economics or statistics. Other scientists or physicians monitor the quality of our research and ensure that we adhere to the highest standards of existing regulations.
Most importantly, if you join R&D, there will be plenty of opportunities for development and growth into other roles within the company. Essentially, you'll be able to build a career that is well-rounded as well as having great depth.
Work in R&D
GSK Vaccines employs more people on vaccine-related work at 3 R&D sites (Belgium, US and Italy), of whom, more than 1,800 scientists in Belgium work on the development of new vaccines. Every role is different – but our research teams are united by one thing: a dedication to help protect patients through generation and delivery of high quality products.
Our core approach to vaccine R&D is to bring together the best science has to offer to drive innovation. As part of a large research-based company, we have significant scale, resource and expertise that we can bring to the search for new vaccines. We have created agile and accountable early-stage R&D groups. These are tasked with seeking out the biological targets involved in disease and continually strive to overcome vaccine-related challenges. It means there's a real sense of purpose in R&D. We give our scientists responsibility, and achievement is recognised and rewarded. In addition, we have set up an original internal framework, enabling scientists to test their ideas and stimulating innovation through 'intrapreneurship'.
Our R&D efforts also include the lifecycle management of vaccines already on the market and those that we anticipate will emerge from the pipeline. We do this to extend the reach of our vaccines, adapting them to ensure they meet the needs of patients.
There are not many jobs where your day-to-day work will result in advances in vaccine R&D that have the potential to transform global health. Our people are continually given opportunities to learn through new scientific projects, jobs or experiences – working with internal experts and often collaborating with external experts in their fields. So if this appeals to you, now's the time to join us.
Are you our future R&D colleague?
We appreciate people who care about quality science, like to satisfy their scientific curiosity, and are keen to contribute to making discoveries that benefit society. You should combine scientific or medical expertise with the ability to work collaboratively as part of a multi-disciplinary team. In a constantly changing scientific and business environment, you will need to be able to adapt readily and to keep learning and evolving. Above all, we look for people ready to share our values of transparency, respect for people, integrity and patient focus.
We are proud to promote an open culture, encouraging people to be themselves and giving their ideas a chance to flourish.
Other opportunities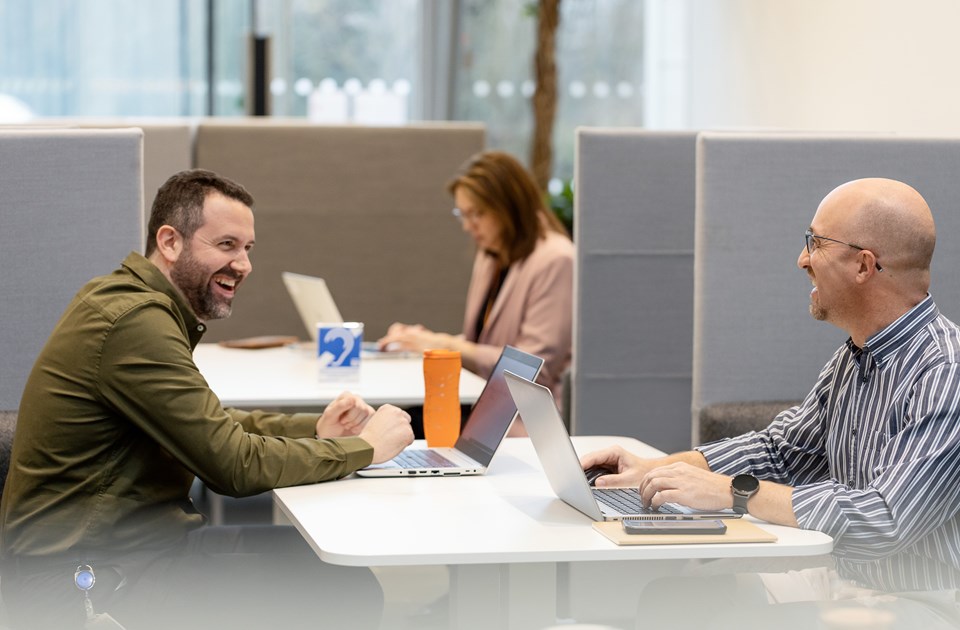 There are many other roles available within GSK, including in finance, human resources, legal, IT, procurement, compliance, communications and commercial, and core business services. These groups provide essential support and services that make sure that we operate efficiently and effectively, across the world.
Commercial
We are devoted to pushing back the frontiers of pharmaceutical knowledge to increase well-being and life expectancy around the world. But in order for this to happen our products must remain competitive in the marketplace. Our Global Vaccines Commercial (GVC) department was created in order to maximise the company's sales and the value of its products in development.
GVC puts its commercial expertise at the service of our vaccine-development teams from earliest exploratory activities through managing marketed vaccines until they're retired from use but also drive any new commercial launch of new vaccines worldwide like: Rotarix, Cervarix, Synflorix,... It offers support in areas such as commercial analysis, market research, R&D strategic planning, brand marketing, portfolio prioritisation, customer experience,…
The department also maintains relationships with supranational organisations, sharing its expertise on government affairs, commercial and pricing issues, and the overall healthcare environment. Thanks to these relationships, six out of every ten doses go to supranational bodies for large-scale vaccination campaigns, largely in the developing world. GVC employs commercial profiles with a good scientific understanding. GVC employees can be based, depending on the function, either in Belgium or in London.
Finance
This team is committed to making the most efficient use of all our financial resources. In addition to ensuring that accounting practices support each department's specific needs, the team also makes sure that we remain fully compliant with public sector financial requirements.
The finance team is the business partners for Vaccines. This means driving business planning, managing costs and maximising cash flow. These activities help us in our aim of enhancing returns for GSK shareholders and creating a global team where high potential finance professionals can develop and flourish.
HR
HR department aims at unleash and align the energy, passion and performance of the employees to deliver Vaccines' ambition and at operating as a true business partner with the wider organisation. The HR departments remit ranges from talent acquisition and people development to compensation, benefits, and global organisational development.
IT
The Information and Management Systems provides a vital business foundation that enables all of our employees to communicate, collaborate and achieve more through the application of the very latest technologies. In addition to developing better ways of working, the IT team also delivers a comprehensive day-to-day support service to all staff members.
Legal
Our mission is to provide a broad range of legal services, support compliance initiatives and serve as corporate advisors to all constituents within the Vaccines business.
We strive to serve as fully integrated business partners, aligned to the need of our clients.
Available roles
As a multinational organisation, we have a huge variety of roles available across different areas. You'll have the opportunity to develop your career within a specific function, but with the added benefit of building your experience across different businesses including Pharmaceuticals, Vaccines and Consumer Healthcare.
In addition, our core business services group has roles that span across all the different functions, as it provides a range of services that span the company.
Our support functions are invaluable strategic partners to the business, delivering a range of key services. While working in one of our teams, you'll add value to our business, enabling us to help more people benefit from our products and medicines. You'll also gain a real breadth of knowledge, as you experience the challenges facing a large, global organisation.
Are you our future colleague?
Across the company, we look for people who have outstanding knowledge and skills and are keen to apply their experience in a challenging business environment. You also need to do this with integrity, acting in line with our values, and building effective relationships with your business partners. We believe that how we deliver is every bit as important as what we deliver.