Employee health safety and well-being
As a progressive healthcare company, helping our employees stay safe, healthy and productive is a priority.
At GSK we aim to have a healthy, resilient, high-performing workforce and cause no harm to people and the planet by helping build a culture guided by our values.
Our commitment to safety
We have a responsibility to ensure no physical harm comes to our people while they are at work, and safety is a fundamental part of our corporate culture. To achieve our goal of no harm to employees, we focus on preventing incidents before they occur, and we ensure training and awareness activities are carried out on key risks, such as operating machinery or driving.
Keeping our employees safe onsite and while travelling is vitally important. We have company-wide programmes that promote the themes of high safety standards, open communication, risk management and involvement of all employees.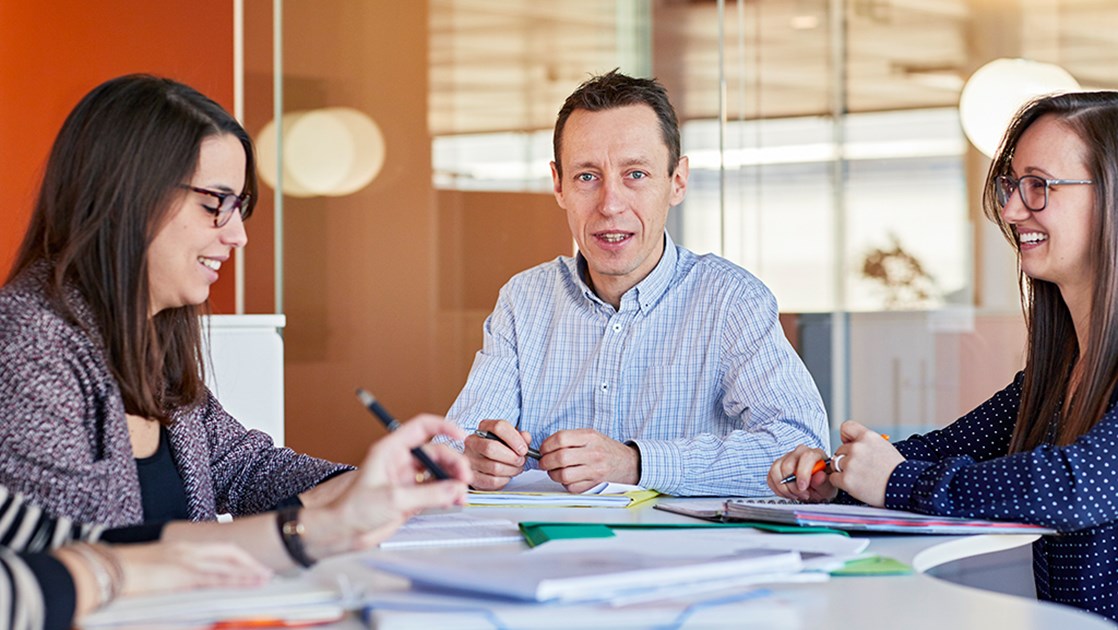 Our commitment to employee wellbeing
We recognise that employees' resilience can also be affected by a wide variety of factors, from workload to stress in their personal lives. Our efforts to promote employee well-being focus on giving our people the support they need to build their energy levels and cope with stress.
We have a range of dedicated employee health and wellbeing programmes and support services. For example, our Energy for Performance programme includes personal and team-based workshops and training courses that help employees remain focused, energised and productive at work and at home.
We are also going one step further than any other multinational employer by committing to provide comprehensive preventive healthcare benefits to all our employees and their families worldwide through our Partnership for Prevention programme.
Our commitment to environmental sustainability
We are working hard to reduce our environmental footprint, even as we grow our business to extend the benefits of GSK products to more patients and customers around the world. Our environmental sustainability strategy sets an ambitious, long-term goal for the company's whole value chain to be carbon neutral by 2050.
We have set ambitious goals to reduce carbon, water and waste across our value chain – from the sourcing of raw materials and the impacts of our own labs and factories, to the use and disposal of our products by patients and consumers. By using resources more efficiently, and collaborating with others to tackle these challenges, we can reduce costs, enhance competitiveness and reduce our impact on the environment.