Our global manufacturing and supply (GMS) teams are responsible for making and shipping the products that help people do more, feel better, live longer. We have more than 27,000 people in GMS, across 86 sites in 36 countries. Together, these people help to produce 4 billion packs of medicine, nearly 900 million doses of vaccine and more than 18 billion packs of consumer healthcare products every year.
In Belgium, more than 70% of our talented workforce is based within Global Industrial Operations - the essential business unit that manufactures and manages the entire vaccine supply process, from customer order to product dispatch on a global scale. The Vaccines Global Industrial Operations is based in Belgium but operates in a multi-national context across 13 sites around the world and working closely in tandem with colleagues from a variety of disciplines and professions.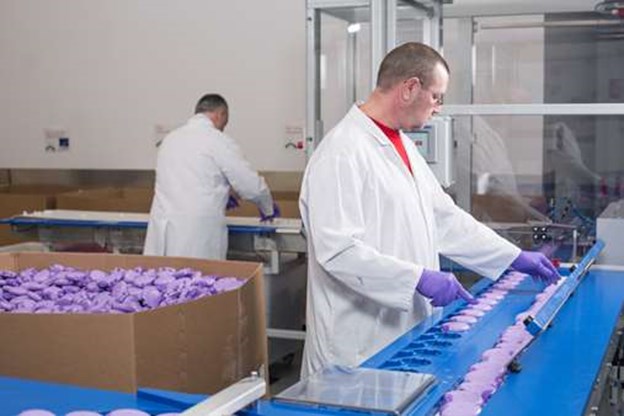 Available roles
Within our belgian Global Industrial Operations, the opportunities for a global career are extensive. We are looking for people who are keen to enhance their technical capabilities be they in engineering, chemistry or biology, or to help us put in place our end-to-end supply chain strategy. There are also terrific opportunities to build your people and business leadership and organisational skills in a challenging and complex project-driven environment.
Working in Global Industrial Operations
Our Belgian Global Industrial Operations is structured in operating units that focus on various aspects of the manufacturing and supply process. These include Industrialisation (overseeing the transfer of production from R&D to a commercial level), Supply Chain Management and Technical Services.
In Global Industrial Operations, you'll contribute to manufacture, formulate, fill, pack, control, release and deliver over 863 million doses each year of some 30 different vaccines at 13 sites on four. You'll also help us create innovative manufacturing and supply chain solutions that keep us at the forefront of our industry. This means making sure that products are manufactured as efficiently as possible and meet the strictest quality standards.
Who we're looking for
Applicants should have a scientific or engineering university degree, along with some pharma or bio-pharma industry experience. We look for people who appreciate the importance of safety and quality, and strive to continuously improve our performance and practices. We work in an open and transparent environment, so you'll be someone who treats others with respect and integrity – as you will be treated yourself. You should also be able to bring commercial insight and work across functions, businesses and geographic boundaries.